In this article, let's talk about the art of written communication and I'll give you some tips for sending and replying to electronic messages and emails in a way that will improve all of your professional relationships and partnerships.
In the "Partner and Profit" course I talk about the importance of using positive anchoring first and foremost and distancing yourself from negative anchors.
I've also talked about effective characteristics of leaders and the weapons of influence that persuade people.
In this lesson, I'm going to focus less on these bigger strategies and more on specific tactics and techniques to make you a more effective communicator.
Always Remember the "4 Cs"
1. Be clear
Always write in the active tense (ie: "The dog ran into the house," not "the house was ran into by the dog"). Make sure that every word, every sentence reads clearly and there is nothing that could be misunderstood.
Never put the onus on the recipient to try to translate what you're saying or what you're asking of them.
2. Be concise
Don't let your sentences – or paragraphs – run on for too long. Don't use more words than is necessary. Show that you respect the person's time, and that you also value your own time.
3. Be courteous
Provided that the person you're reaching out to is someone of repute, you should communicate with utmost respect.
My friend Sean D'Souza of "The Three Month Vacation" podcast told me his definition of a client is someone: "under your protection, care, and guidance." Likewise, Walt Disney insisted that his customers be thought of and referred to as "guests," treated just as an honored guest in one's home.
You should adopt this very mindset from the outset when you first e-mail someone. Treat the recipient of your e-mail the same way as you would an honored guest in your home. Let your words ring with politeness, respect, and courtesy.
4. Continue the conversation
Anytime that you reach out to a person, or reply to a person, you want to be able to create a two-way conversation. You want that relationship to continue and be mutually beneficial and profitable for you both.
It doesn't really make sense that you would go to all of this effort and then suddenly the conversation would just fizzle out.
And so a golden rule is that you want to make the ask as easy to agree to as possible. You don't need to close a big deal, you just need to invite them to take the next step. It should be light, easy, and not require them to think too much.
Be Aware of Your First Reaction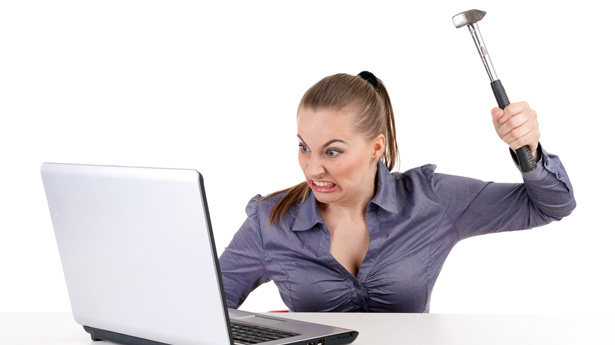 Finally, another very important lesson is that our first reaction, is usually wrong. When we receive a message, or some email, there's always a tendency to respond back quickly without formulating any coherent strategy how we should ideally respond.
And if you are a leader of a company or an organization, or just a professional trying to engineer profitable strategic partnerships, then this approach simply isn't always the best one.
I've had customers of my site come to me and say, "your product is a scam" simply because they weren't able to follow a few simple directions when they were trying to check out. And it's even ironic, because in this instance this particular person actually managed to figure it out on their own after they had sent me the angry email.
And he actually took it a step further, he went and posted a negative review right away on the product page, which he tried to go back and refute later.
Now, I could respond to aggressive messages and actions in turn, and give back what he is giving me, right?
I could treat him at the same level that he is treating me, I could call him stupid, a moron, I could block him, but none of these represent who I actually am as a person and cannot lead to any kind of positive outcome.
Instead, I think if you want to be a highly effective leader, someone who is composed and in control of themselves and their emotions and their reactions, I think it's easier to follow a simple rule of thumb. And this is something that I learned from the author Ken Honda, who wrote the book "Happy Money"
And the rule is this: the more you appreciate, the more things appreciate. The more you appreciate, the more things appreciate.
And so this is why I think that the best way to respond to any response that you get from someone, is to simply thank them.
Thank the person for taking time to write
You might say:
"Thank you for the message. I appreciate you taking time to share your feedback."
And if it was an angry email or bad review that you were responding to, you could simply respond by sharing the information the person needs to know.
And it's a good idea to do this pretty much every time you received any kind of correspondence, whether good or bad.
Sometimes, for example, I might get reports of people having technical issues on my website.
"Thank you so much for bringing this to my attention."
And we can always apply this rule of appreciation to any situation or circumstance, such as when a new connection replies to us the first time. We simply start by saying thank you for taking the time to write.
This is just a very simple technique which makes all of our relationships better, it makes our life easier, we don't get dragged into unnecessary dramas when they pop up, and it opens more doors for us.
This lesson is from the "leadership" section of the "Partner and Profit: Growth Hack Your Way to a World Class Network" Masterclass.
Use the code "leaderme$#2023" for a 20% discount at checkout.